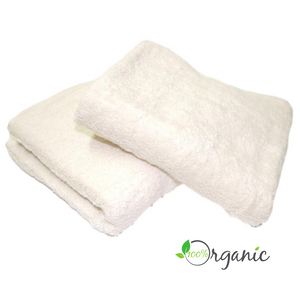 Made of organic Egyptian cotton, unbleached, undyed and free of chemicals.
They are soft, absorbent, durable and they stay fresh longer.
Includes: 1 x Hand Towel 
Size: 50 x 100 cm
Color: White Sand

Proudly Handmade in Egypt.
*This is a natural fiber fabric and may contain color variations and imperfections.